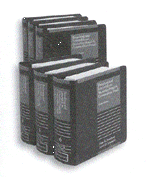 "The leading Treatise on Securities Fraud."
- Solicitor General in a brief to the United States Supreme Court
"Clear and up to date. The premier guide."
- New York Law Journal
"It is a must on the bookshelf."
- Duke Law Journal
"Assembles in one place 'all the law there is'."
- The Yale Law Journal
Expert analysis of securities laws helps you keep your clients in compliance
This treatise, cited frequently by the U.S. Supreme Court and lower federal courts, is a classic in its field. Written by a practical scholar and a scholarly practitioner, the treatise provides thorough analysis of all the antifraud provisions, particularly Rule 10b-5. The authors cover every nuance of regulatory enforcement and civil liability for misrepresentation, manipulation, insider trading, and violations of SRO rules. These seven volumes cover in detail civil liability and regulatory enforcement for misrepresentation, insider trading in its various versions, and violation of stock exchange and FINRA rules. There is in-depth treatment of violation and liability in public offerings, corporate forward-looking statements and other publicity, mergers, tender offers, proxy solicitations and private transactions. There is also an analysis of SEC actions against attorneys, as well as a new Chapter 17: Backdating of stock options and Foreign Corrupt Practices Act (FCPA) and SEC Investigations.
Highlights of Contents
Place of 10b-5 Among the Fraud Provisions
Expansion and
Contraction of Fraud Rules
What is a Security?
Public Offerings, Tender Offers, Mergers
Correction of Prior Statements
Forward-looking Information
Manipulation
Insider Trading
Private Actions and Relief
Limitations and Other Procedural Matters
SEC and SRO Investigation and Enforcement
Broker Duties and Liabilities
Arbitration
Bromberg & Lowenfels on
Securities Fraud
guides you through the latest responsibilities and liabilities of broker-dealers in securities, including churning, suitability, markups on over-the-counter securities, penny stocks and failure to supervise. Arbitration, which has largely displaced the courts, is comprehensively treated.

Second Edition (Revised) 2003

Updated with semi-annual
supplements.
No charge for update
issued within 3 months
of purchase.